In a Decision released on January 25, 2019, the Ho Chi Minh City Market Management Department ("MMD") meted out its largest fines to date to Hoang Thien Phat Co., Ltd, in the amount of VND 92,500,000 for the trademark infringement on their website, among others.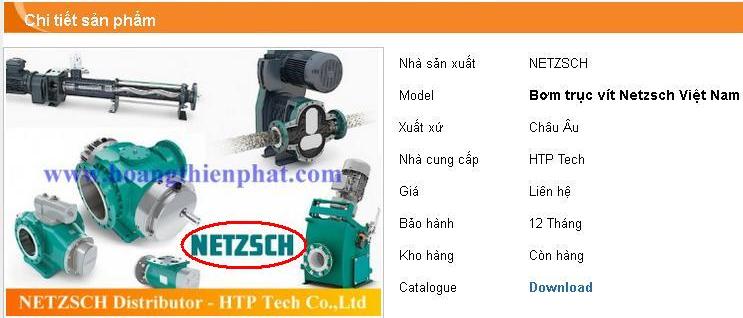 Founded in 1873, Erich NETZSCH GmbH & Co. Holding KG is a famous group specializing in the field of manufacturing and selling machinery and instrumentation for various industrial, research and development, and academic applications. It offers machines and plants for wet and dry grinding, mixing/dispersing/kneading, dispersing and homogenizing, de-aeration, and fine classifying; and laboratory machines and systems, confectionery systems, and grinding beads. Further, the company provides progressing cavity pumps, industry rotary lobe pumps, multi screw pumps, grinders and macerators, spare parts, and accessories and optional equipment.
It was noteworthy that, the trademark owner initially filed the request with the Inspector of the Ministry of Science & Technology to settle the infringement. However, the Inspector refused to settle the infringement because they held that the infringer's usages on their websites was not sufficient to constitute an trademark infringement. They considered such usages in the meaning of the fair use under Article 125.2h of the Vietnamese IP law.
Invenco, on behalf of Erich NETZSCH GmbH & Co. Holding KG, proceeded in investigation into the infringer to obtain the evidence of infringement; obtaining the assessment on the infringement from the Vietnam Intellectual Property Research Institute; and finally requesting the MMD to raid into the infringer successfully.
This update is provided to you for general information and should not be relied upon as legal advice.
For further information on the above, please contact our Litigation and Enforcement team.