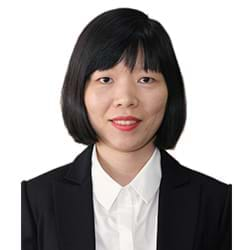 VU T. NGOC NHUNG
Partner
Head of Patents Department
Vu T. Ngoc Nhung is partner of Invenco, leader of the Patents team, and also qualified to practice as an intellectual property lawyer. She specializes in patent and works with a wide variety of technologies. She has notable experience in biotechnology, pharmaceutical inventions. Her works include drafting and prosecuting patent applications, providing strategic advice on the patentability of inventions and utility solutions during over 13 years experiences.
In particular, Nhung has prosecuted a very large number of patent applications in the biotechnology field at the National Office of Intellectual Property (NOIP). This includes cases where he has been involved all the way from drafting the patent application, prosecuting it before the NOIP, so she has close-hand experience of the NOIP's practice in biotechnology.
Nhung also has extensive experience in advising clients on design matters.

Nhung's clients range from large corporations, to start-ups and university technology transfer companies.
Nhung graduated from the Hanoi Open University with a Bachelor of Science in biotechnology. She also holds a Bachelor of Pharmacist from Hanoi College of Pharmacy. She was one of Asia's talent who archived the WIPO's scholarship for training intellectual property rights.
Presenting to conferences and in-house counsel, Nhung is a frequent speaker on a variety of patent issues.